Saturday, February 4, 2017 / by Stacey Feltman Real Estate Group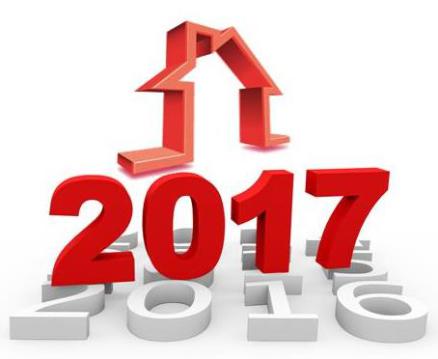 Did you make any New Year's Resolutions this year? Perhaps to exercise more, eat better, etc.? Or, did you decide this is the year you purchase that home you always wanted? If this is the case, you may not want to put it off but take the plunge sooner rather than later. If you are looking to downsize, upsize, relocate or you are a first time home buyer, the current economic outlook of 2017 may push you over the fence.
So we ended 2016 in better economic shape than in previous years. Little impact was felt even with the rise in mortgage rates. This produces optimism around the housing market especially here in North Texas and areas such as Frisco, Plano, Prosper, Celina and McKinney. What creates this confidence is the low unemployment rates which is at its lowest since August of 2007 and an increase in consumer confidence. Many major markets around the country have stabilized or recovered and stock market is reaching all-time highs. In North Texas, we have seen our home values increase and many companies such as Toyota relocating their headquarters here. Look at this as a recipe for the perfect time to buy and/or sell a home.
Buy sooner rather than later! It is suggested to get an early start. January and February have generally been slower months for sales as the weather is cold and holidays are ending. As a buyer you may find less competition with other buyers during this time. In North Texas, we have been seeing the "Spring Market" getting earlier and earlier- time is of the essence! Need another reason? Mortgage rates are likely to move up as the year progresses so it is important to lock down your rate!
Want more information regarding your home search? Contact the Stacey Feltman Group today at
214-356-8368. We can also connect you with a lender so you can get pre-approved and lock in your rate today!