Monday, January 22, 2018 / by Stacey Feltman Real Estate Group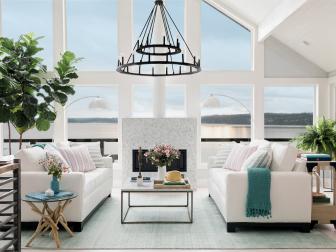 Many of us make New Year's resolutions from dieting, exercising, traveling, etc. If one of your resolutions is to purchase that dream home in 2018, here are some helpful steps you can take to make that dream a reality.
Check your credit score.
FICO scores range from 300-850. If your score is above 740, typically you will get a better interest rate on a loan. This lower rate could mean saving thousands of dollars per year. If your credit falls a little short you should look into repairing it. You can start by correcting any errors and paying bills on time. It is wise to use 30 percent or less of your total available credit.
Don't open new credit cards.
Opening new lines of credit could hurt your chances of getting a mortgage or getting the best rate. As tempting as it may be to save 20 percent of your purchase that one time at a store, it is not worth it in the long run.
Interview real estate agents.
You may ask for referrals from your family and friends, but what is most important is to shop around to find the agent that is the perfect fit for you. Make sure the agent is a good communicator, knowledgeable and experienced.
Keep tabs on interest rates.
Not everyone gets the same interest rate on a mortgage loan. This depends on your finances and lender you choose. It is best to shop around for the lowest rates.
Find a mortgage lender & get pre-approved.
Before you even start looking for a home, look for a mortgage lender to find out how much home you can afford or if you are in the position to purchase a home at that time. Most lenders will tell you some things that you could do to get there faster. Most real estate agents require pre-approval letters before setting up house hunting trips.
If you are interested in purchasing a new home this year, the Stacey Feltman group can help. We are have the experience, knowledge and negotiation skills to help make your REALTY DREAMS A REALITY!
www.staceyfeltmangroup.com